Click here to add your text.

Click here to add your text.

CONVEYOR BELT SUPPORT ARRANGEMENTS RECOMMENDED FOR AUDUBON CONVEYOR BELTS

Click here to add your text.


AUDUBON CONVEYOR BELTS....the leader in manufacturing for over a century.

AUDUBON

"Conveyor Belting Since 1884"

www.meshbelt.com

Ph:  (215) 364-5451, Fx: (215) 364-1783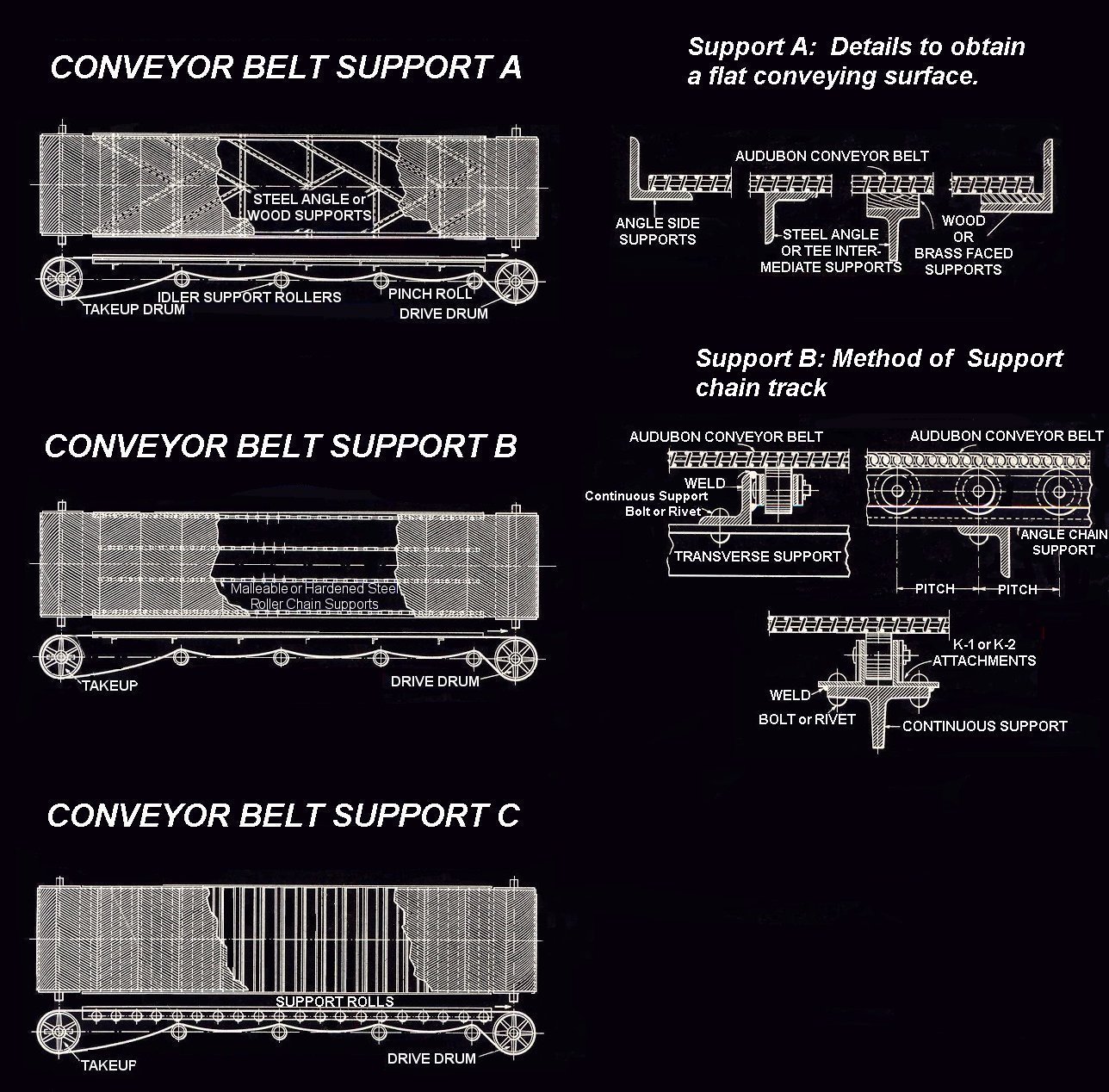 HERRINGBONE SUPPORT:  Is a effective support that will evenly support the belt across the full belt width, while  still allowing air and fluids to pass thru. Use a support material that has a low coefficient of friction, as similar materials have higher wear rates.

ROLLER SUPPORT:  when spaced correctly, is a very effective way of supporting the belt. It minimizes the amount of friction between belt & rollers, resulting in less tension. Rollers must be flat faced not crowned. Rollers on the load side should be  vertically adjustable to allow belt leveling.  All must be level and parallel to each other and perpedicular to the belt travel

LONGITUDINAL SUPPORT:  Although the most economical,  it's the least recommeded for wire mesh belts. It does not provide full width support evently, which wears grooves into the belt where it contacts the belt. This will reduce life expectancy of the belt.  Supports should be staggered to reduce this effect as much as possible.