AUDUBON

Pinrolls with Precision Balance Conveyor Belts

The use of machined Drive Pin Rolls with Audubon Precision Balanced Conveyor Belts form an excellent positive drive conveying system for light to medium duty applications.  The matched combination of the pin roll and the conveyor belt eliminates edge damage and provides absolute tracking at high speeds and also extends belt life.

Pin Roll Construction:   Precisely machined drive rolls that are circumferentially surfaced with rows of teeth.  These teeth are accurately positioned to engage with the mesh across the full  width of the conveyor belt.   This unique multi-point engagement fully controls tracking at all belt speeds and in my many applications, eliminates the need for counterweights.  Pinrolls make it easier to synchronize conveyors and faciliate close transfer of work.

The next time your implementing a positive drive conveying system for light to medium loads, consider the use of a Pinroll with a Precision Balanced Weave Conveyor Belt.  These two are manufactured and fitted to work together for absolute tracking at high belt speeds.  Edge damage is minimized, and long belt service live is assured.

Precision Balanced Weave Belts are balanced because its spirals alernate and balance each other.  One spiral turns to the right, the other to the left. However  the spirals do not interconnect with each other.   They are looped around crimped connecting rods.  As a result, Audubon's Precision Balanced Weave belts will not creep to one side or the other.  It runs straight and true...a performance feature that makes it ideal for numerous applications.

And because its spirals hing upon crimped connecting rods and do not interconnect, this belting is extremely flexible.  So flexible, in fact, that it can be used with dead plate ends where close transfer of work from belt to belt is desired.

Applications:   Some are baking, canning, food processing and manufacturing.   Can be used from -40 Degrees F to 1000 Degrees F with belt widths up to  72" wide.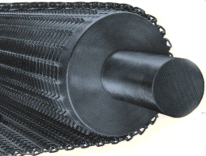 Audubon Sales & Service

"Conveyor Belting Since 1884"

850 Pennsylvania Blvd

Feasterville, PA  19053

(800) 523-0169  (Toll-Free in U.S.)

(215) 364-5451   Ph

(215) 364-5538   Fx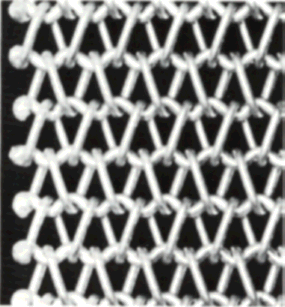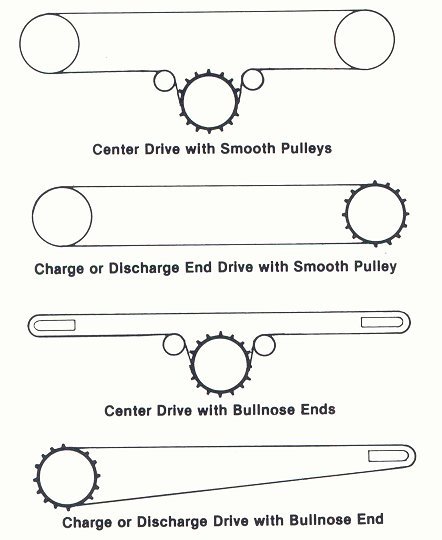 Typical Drive Arrangement:.