SIZES

1/2

9/16

5/8

11/16

3/4

13/16

7/8

15/16

1

1 1/16

1 1/8

1 3/16

1 1/4

1 5/16

1 3/8

1 7/16

1 1/2

1 9/16

1 5/8

1 11/16

1 3/4

1 13/16

1 7/8

1 15/16

2

2 1/16

2 1/8

2 3/16

2 1/4

2 5/16

2 3/8

2 7/16

2 1/2

2 9/16

2 5/8

2 11/16

2 3/4

2 13/16

2 7/8

2 15/16

KEYWAY

1/8 x 1/16

1/8 x 1/16

3/16 x 3/32

3/16 x 3/32

3/16 x 3/32

3/16 x 3/32

3/16 x 3/32

1/4 x 1/8

1/4 x 1/8

1/4 x 1/8

1/4 x 1/8

1/4 x 1/8

1/4 x 1/8

5/16 x 5/32

5/16 x 5/32

3/8 x 3/16

3/8 x 3/16

3/8 x 3/16

3/8 x 3/16

3/8 x 3/16

3/8 x 3./16

1/2 x 1/4

1/2 x 1/4

1/2 x 1/4

1/2 x 1/4

1/2 x 1/4

1/2 x 1/4

1/2  x 1/4

1/2  x 1/4

5/8 x 5/16

5/8 x 5/16

5/8 x 5/16

5/8 x 5/16

5/8 x 5/16

5/8 x 5/16

5/8 x 5/16

5/8 x 5/16

3/4 x 3/8

3/4 x 3/8

3/4 x 3/8

LBS/LF

0.67

0.85

1.04

1.26

1.50

1.76

2.04

2.35

2.67

3.01

3.38

3.77

4.17

4.60

5.05

5.52

6.60

6.52

7.05

7.60

8.18

8.77

9.39

10.02

10.68

11.36

12.06

12.78

13.52

14.28

15.06

15.86

16.69

17.53

18.40

19.28

20.19

21.12

22.07

23.04

SIZES

3

3 1/16

3 1/8

3 3/16

3 1/4

3 5/16

3 3/8

3 7/16

3 1/2

3 9/16

3 5/8

3 11/16

3 3/4

3 13/16

3 7/8

3 15/16

4

4 1/16

4 1/8

4 3/16

4 1/4

4 5/16

4 3/8

4 7/16

4 1/2

KEYWAY

3/4 x 3/8

3/4 x 3/8

3/4 x 3/8

3/4 x 3/8

3/4 x 3/8

7/8 x 7/16

7/8 x 7/16

7/8 x 7/16

7/8 x 7/16

7/8 x 7/16

7/8 x 7/16

7/8 x 7/16

7/8 x 7/16

1x 1/2

1 x 1/2

1x 1/2

1 x 1/2

1 x 1/2

1 x 1/2

1 x 1/2

1 x 1/2

1 x 1/2

1 x 1/2

1 x 1/2

1 x 1/2

LBS/LF

24.03

25.05

26.07

27.13

28.20

29.30

30.41

31.55

32.71

33.89

35.09

36.31

37.55

38.81

40.09

41.40

42.72

44.07

45.43

46.82

48.23

49.66

51.11

52.58

54.07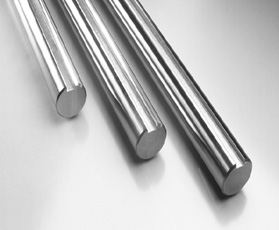 LENGTHS:

Available in lengths up to 20 feet long.

TOLERANCES

Tolerances on shafts are

+0.00 to -0.002 inches.

KEYWAY OPTION

All shafts have standard

parallel keyway milled entire length of shaft.   

Available unkeyed also

MATERIAL OPTIONS

-1045 turned ground

  polished Steel

-1018 Carbon Steel, cold  

  finished

-303 Stainless Steel, 

Ground  and polished

KEYSTOCK

We can also provide square keystock.  Ansi std fits for square parallel keys

CHAMFERED ENDS

All shafts chamfered for easy installation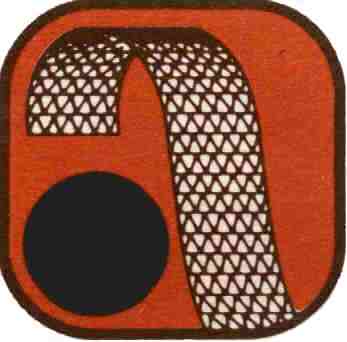 AUDUBON Sales & Service

850 Pennsylvania Blvd

Feasterville, PA  19053

PH:  (215) 364-5451  FX: (215) 364-1783



All dimensions above in inches unless otherwise specified.